Learn how Castor oil Packs Can Benefit Your Health, Skin, and Hair!
Wonder oil, this is how some people use to refer castor oil as "Christ's Palm" . It can help you from your hair, face, ski and internal organs problems. A pale yellow vegetable oil quite worthy of the name.
Its anti-inflammatory and anti-bacterial properties have made it famous even way back the time of Herodotus—if you can recall who Herodotus, that is. This oil is highly useful that it can even be an ingredient in producing washing powders, dyes, inks, rubbers, sealants, adhesives and textiles.
From its first known use during 1746, castor oil has worked its way up to the present time either in bottled or packed form. Bottled castor oil is the most often used, but as of this moment castor oil packs will be given more exposed.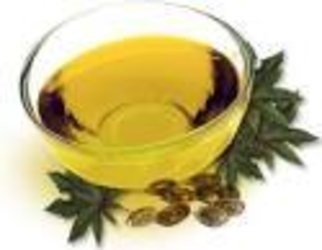 A castor oil pack is basically a cloth drenched with castor oil. This pack is applied into the desired area of your skin and delivers prompt results. It works by enhancing the circulation of your system and by promoting the quick recovery of you tissues and internal organs.
Statistically speaking, it is mostly used to improve or regain ovarian, uterine, liver, egg and fallopian tube health and heal digestive disorders, muscle strains and swollen joints. These packs can either be bought or personally made. If you are not confident with your judgment and creativity then it would be really wiser for you to buy a pack instead.
Its prices differs base on its uses, brand and sizes. For example, disposable packs are way cheaper than the reusable ones. They are easily accessible even at online shops such as amazon.com.
It might confuse you why bought packs and personally made packs are separately identified when, in fact, bought packs still have to be prepared by the user. The difference between the two is actually this: when you buy castor oil packs you will get an entire kit, this includes the necessary cloths, oil and others; if you decide to personally make a castor oil pack however, you will buy the castor oil while the rest of needed materials are up to your discretion, either you use something sufficient from your closet and house or you will also buy them.
It is highly recommended that you apply castor oil pack during evening or any time of the day that you can be sure that you will be able to get some rest, since the ideal application time is one to one and a half hour. Always remember that if you are not aware of the trick, application episodes can be messy because castor oil always leaks from the pack; which means your pillows and beddings are at stake here my friend.
To prevent this from happening, make sure to have a plastic cover spread over the place where you will be setting. Cover it with another piece of sheet or cloth, old stuffs will do; this is simply to make you comfortable, since laying on a plastic isn't cool.
To put everything in a nutshell, just let these four reviews from previous castor oil pack users speak for itself and give the final verdict to this topic.
"Since past 2 decades I have tried it on my patients and seen it heal ear and throat infection as well as cramps suffered by women."
"I have used castor oil packs for 6 days now. I had read about it on net. And certainly it maintains the function of lymphatic system. It improves circulation too. Do try it"
"I applied it on my lower abdomenom , to heal blocked fallopian tubes. A friend in health center told me about it. It serves as laxative and is great in removing toxins.
"I started using 10 days back and castor oil packs had miraculous effect on my liver congestion"
Sources:
http://www.iherb.com/product-reviews/home-health-castor-oil-16-fl-oz-473-ml/6457/?p=1
http://www.soulcysters.net/showthread.php/261759-Anyone-else-try-castor-oil-packs
http://www.20somethingallergies.com/liver-cleansing-with-castor-oil-packs-my-experience/